All UK Classic and Vintage Car Shows - "Over a million website visitors per year!"
For the 21-22nd weekend, Wow - Everything happens! One Major event in Scotland with an amazing turn out of cars for the Perth Classic Car Festival on Saturday.
Saturday 21st has Ace Cafe Incarnation at Brighton, Sandbach Festival, VSCC Silverstone, Spring Virgins at Gaydon, and Sittingbourne Kent.
Drive it day on the Sunday 22nd - The North West sees the National Memorial Arboretum event, and St Georges day run from Blackburn.
West Midlands has Hagerty Drive it day from Ryton on Dunsmoore, and MAC classic tour to Shelsey Walsh.
London has Brooklands Museum, Milton Keyes Museum, White Dove, Amberley Museum, and Standards and friends in the New Forest.
The North East has EYTCC at Scarborough fair, and Mark Woodwards Spring Classic at Ripon.
The East has St Georges run at Sherringham Norfolk, Spring Alfas at Duxford, the Stilton run at New Lodge, Carlton Club in Nottingham, and a busy day in Stibbington with both the Lincolnshire MG club and Great North meeting...
Car shows & events coming up this week:–
Event Name: Sandbach Festival of Transport Start Date: 21 April 2018 End Date: 22 April 2018
Event Description: The vintage and new vehicle parade incorporating a huge variety of old and new vehicles. There will be the usual Hog Roast, Art Exhibition, Northwest Town Criers Competition, fairground rides, charity stalls, live music, marching bands and a whole host of other fun things for a great FREE family day out.
Car Type: All classics Number of Cars Attending: 260
Times:Main parade at 13:00 through town
Location: Sandbach town centre
Area: Cheshire Region: North West
Organisation: Sandbach Transport Festival 2007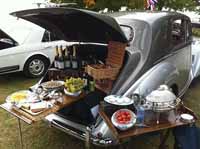 Event Name: VSCC Silverstone Spring start Start Date: 21 April 2018 End Date: 22 April 2018
Event Description: VSCC Silverstone - Public Event. The opening round of the 2018 Formula Vintage Championship will take place on the national Circuit of Silverstone over the weekend of 21 and 22 April. The action packed two day event builds upon the history of the traditional Sprint Start Race Meeting and VSCC racing at Silverstone which dates back to April 1949.
Car Type: All classics Number of Cars Attending:
Times:
Location: Silverstone
Area: Northamptonshire Region: East Midlands
Organisation: Vintage Sports Car club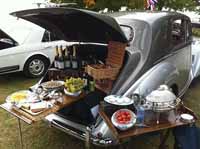 Event Name: MAC bi-annual classic tour Start Date: 22 April 2018 End Date: 22 April 2018
Event Description: MAC are running our bi-annual classic tour consisting of a 100 mile run from one of 4 start points finishing at the Shelsley Walsh Hill Climb with the opportunity to drive up the hill climb at the end of the day. There are Four Start points:- Coventry Transport Museum, RAF Cosford Air Force Museum, Cotswold Airport Cirencester, Shelsley Walsh Hill Climb
Car Type: All classics Number of Cars Attending: see organiser
Times:tba
Location: 4 start points finish Shelsley Walsh Hill Climb
Area: Worcestershire Region: West Midlands
Organisation: Shelsey Walsh / Midland Automobile Club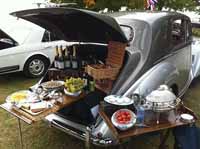 Event Name: Meon Valley Drive It Day Hampshire Start Date: 22 April 2018 End Date: 22 April 2018
Event Description: Meet at the George & Falcon from 9.30am until 11am for tea, coffee and bacon rolls Ample opportunity to for photographs and enjoying the beautiful surroundings of the South Downs Way and the Meon Valley (a route will be provided) before returning to us for a carvery roast or something else from our extensive menu from 12 noon Tickets only £6.50 per person include bacon roll, tea or coffee BOOKING IS ESSENTIAL simply email catherine@georgeandfalcon.com to book your place or call 01730 829623, all we need is the number of passengers, you can bring as many cars as you like! BOOKING IS ESSENTIAL simply email catherine@georgeandfalcon.com to book your place or call 01730 829623, all we need is the number of passengers, you can bring as many cars as you like!
Car Type: All classics Number of Cars Attending:
Times:from 09:30
Location: George & Falcon Warnford Road Warnford
Area: Hampshire Region: South East
Organisation: George & Falcon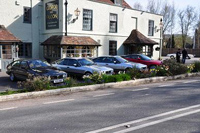 Event Name: Amberley Spring Bus Riders day Start Date: 22 April 2018 End Date: 22 April 2018
Event Description: Enjoy our first opportunity this season to ride the historic buses around the Museum. A wonderful display of Museum buses and visiting exhibitors. Also enjoy our steam days with our resident steam trains riding the railway around the site.
Car Type: Number of Cars Attending:
Times:
Location: Amberley West Sussex
Area: Sussex Region: London+South East
Organisation: Amberley Museum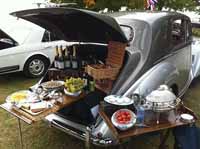 Event Name: White Dove Drive It or Ride It Day Surrey Start Date: 22 April 2018 End Date: 22 April 2018
Event Description: *** Provisional date due to illness***White Dove Events invite you to join their gathering of classic, veteran or rare and interesting vehicles at the beautiful Rural Life Centre, The Reeds Road, Tilford, Farnham, Surrey
Car Type: All classics Number of Cars Attending:
Times:110.00am to 4.00pm
Location: Rural Life Centre, The Reeds Road, Tilford
Area: Surrey Region: London+South East
Organisation: White Dove Collectors Transport Show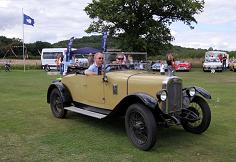 Event Name: Perthshire Classic car Festival Scotland Start Date: 22 April 2018 End Date: 22 April 2018
Event Description: Drive it Day of 120 to 140 miles of quiet highland country roads with a lunch stop near Banchory and supper at Scone Palace as part of the Perthshire Classic car Festival.
Car Type: All classics Number of Cars Attending: .
Times:start 09:00
Location: start Blairgowrie Golf Club
Area: Scotland Region: Scotland
Organisation: Rotary Club of Blairgowrie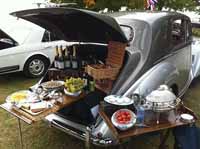 Event Name: National Memorial Arboretum Drive it Day Staffs Start Date: 22 April 2018 End Date: 22 April 2018
Event Description: Display of Classic Cars in support of the National Memorial Arboretum. Drive-It Day, a celebration of our motoring heritage, commemorates the Royal Automobile Club's 'Thousand Mile Trial' which was held 1900. This year the Arboretum will again provide the stunning backdrop for a wide display of classic vehicles for our visitors to enjoy.
Car Type: All classics Number of Cars Attending: tba
Times: 1100 - 15:30
Location: Croxall Road, Alrewas, Staffs
Area: Staffordshire Region: North West
Organisation: National Memorial Arboretum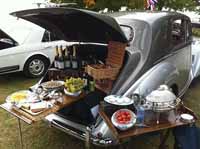 Event Name: Polesworth B5000 classic meet Warwickshire Start Date: 22 April 2018 End Date: 22 April 2018
Event Description: B5000 Barbers Brunch run From Tamworth to Jacks Hill Café. We will all meet at M42 Services J10 A5 postcode B77 5PS at 9.30am to leave at 10am, We will then convoy to Jacks hill cafe in Towcester NN12 8ET for brunch and to show off our vehicles. Then we will convoy back at 2pm. I have contacted Jacks hill cafe and we will be joining more vehicles and motorbikes when we get there.
Car Type: All classics Number of Cars Attending: 200
Times:9.30am to 2pm
Location: M42 Services J10 A5
Area: Warwickshire Region: West Midlands
Organisation: B5000 Barbers B5000 Barbers

Event Name: COOC Drive it day Start Date: 22 April 2018 End Date: 22 April 2018
Event Description: Cambridge-Oxford Owners Club Invite all Owners of Classic & Vintage Vehicles to join us for our 2017 Drive it Day Run . Starts from Billborough Services on the A64 in north Yorkshire 10:00am for a scenic 50-60 mystery drive around North Yorkshire to Thirsk. Fundraising for Herriott Hospicecare
Car Type: BMC Number of Cars Attending: Between 20 and 50 vehicles expected
Times:10:00 - 3:30
Location: Malton Street
Area: Yorkshire Region: North East
Organisation: Cambridge-Oxford Owners Club