Editor's Blog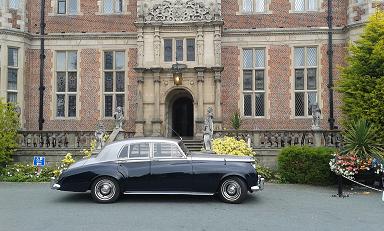 We are in the middle of the colossal task of moving 1200 shows from 2017 into 2018. This is how we do it:-
Where we have shows with a confirmed 2018 date, those shows are listed with that date. Where we dont, we simply list those shows in 2019, flagged with*** No confirmed 2018 information yet***.
We already have 900+events listed for 2018 - but that still leaves 300+ shows to update!
If you create these shows, simply drop us an email (adscan@tiscali.co.uk), and we simply update your dates and event information back into 2018 .
Classic Shows UK lists around 1200 classic, sports, vintage and veteran shows in the UK each year. We try to list, in one unique web site, all UK shows for our one million visitors. As we work through the list of shows, it is amazing to see the work - often by volunteers - that are the bedrock of the UK classic car shows.
Please note - Classicshowsuk lists all UK car shows, but we dont organise them. All of our show listings will have a link to the organisers web site, so please check the organisers web site for last minute changes, before you travel to a show. Because of this, we now would like even the small events to have a web presence. Most shows have a web site, but simply setting up a Facebook page for your show, is fine!
We welcome suggestions, comments, complements and criticism. Please drop us an e-mail .