Editor's Blog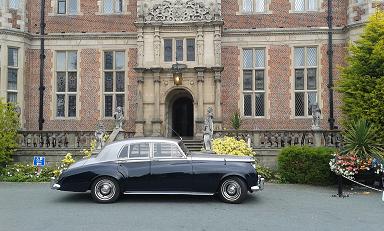 Thanks to all of you that have sent in your 2017 events - we now have 1000 events loaded for 2017 - and some great shows to look forward to.
However, still about 200 shows are without 2017 dates-please keep sending them in! If you are a show organiser, and find your show dates are unexpectedly in 2018, then please send your 2017 dates to us to load for you. Either use e-mail (adscan@tiscali.co.uk) or our on-line form.
Classic Shows UK lists around 1200 classic, sports, vintage and veteran shows in the UK each year. These range from the biggest shows to a small autojumble, so no show is too small to list. If you would like to add your event (free!) then use our web form.
1,100,000 of you visited last year, so we claim to be the UKs favourite site for classic shows !
We welcome suggestions, comments, complements and even criticism. Please drop us an e-mail to adscan@tiscali.co.uk.
Please note – Classicshowsuk lists all Uk car shows but we dont organise them. Most of our show listings have a link to the organisers web site so please check the organisers web site for last minute changes before you travel to a show