Editor's Blog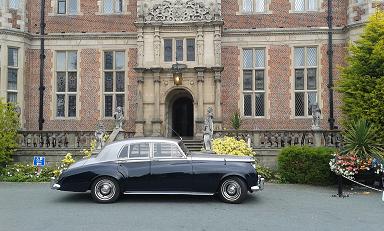 Its that time of year again. Thanks to all of you who have already sent us your show and organiser details, and Classicshowsuk are starting the task of loading all of your 2019 shows, starting from early November 2018. If you havent sent details, we cannot load your shows until you confirm the personal organiser data for your show. So please send us an e-mail with your latest Contacts!
Classic Shows Uk is a small dedicated community of classic car volunteers who created the Classicshowsuk.co.uk website, whose purpose is to bring information about classic car shows into a searchable portal, with the objective of giving a one stop shop of all car shows of all classic enthusiasts.
>
Classic Shows UK lists around 1200 classic, sports, vintage and veteran shows in the UK each year. We try to list, in one unique web site, all UK shows for our website visitors. Please note - Classicshowsuk lists all UK car shows, but we dont organise them. All of our show listings will have a link to the organisers web site, so please check the organisers web site for last minute changes, before you travel to a show. Because of this, we now would like even the small events to have a web presence. Most shows have a web site, but simply setting up a Facebook page for your show, is fine!