All UK Classic and Vintage Car Shows - "Over a million website visitors per year!"
The third October weekend (October 21+22nd) has 8 events. There are no major events, but we are only 2 weeks away from London to Brighton, and 3 weeks away from the Lancaster Classic at the NEC!
London+South East has Merlin Autumn classic in West Sussex, and London Bus Museum Transportfest.
North West has the Andy Mort Memorial Tour in Lancashire, and the Sporting Bears Charity Track Day at Curborough.
East has Historic Sports car club Finals at Silverstone, Newark Autojumble, and Great North Road Vehicle Gathering at Stibbington Diner.
We have rolled over into 2018, and started the mind boggling task of loading your 2018 shows. Please have a look at the Editors Blog to see how you can help us.
Car shows & events coming up this week:–
Event Name: Merlin Autumn classic Sussex Start Date: 20 October 2017 End Date: 22 November 2017
Event Description: Autumn Classic Tour West Sussex
Car Type: All classics Number of Cars Attending:
Times:
Location:
Area: Sussex Region: London+South East
Organisation: Merlin Events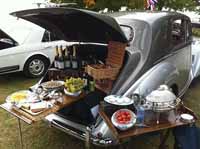 Event Name: Ryhope Sunderland End of Season Show Start Date: 29 October 2017 End Date: 29 October 2017
Event Description: Sunderland & District Classic Vehicle Society in conjunction with Ryhope Engines Museum End of Season show. The Ryhope Engines Museum is based on the Ryhope Pumping Station which was built in 1868 to supply water to the Sunderland area. The station ceased operation in 1967 - after 100 years of continuous use.
Car Type: All classics Number of Cars Attending: 200+
Times:10am until 3pm
Location: three miles south of Sunderland city centre,
Area: Sunderland Region: North East
Organisation: Sunderland & District Classic Vehicle Society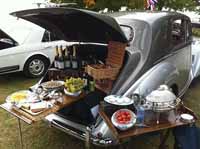 Event Name: Huddersfield Autojumble - rally Start Date: 29 October 2017 End Date: 29 October 2017
Event Description: OLD MARKET BUILDING, BROOK STREET, HUDDERSFIELD NEXT TO TESCOS - SIGNED - HD1 1RG
Car Type: All classics Number of Cars Attending:
Times:
Location: Brook St Huddesrfield
Area: Yorkshire Region: North East
Organisation: Phoenix Fairs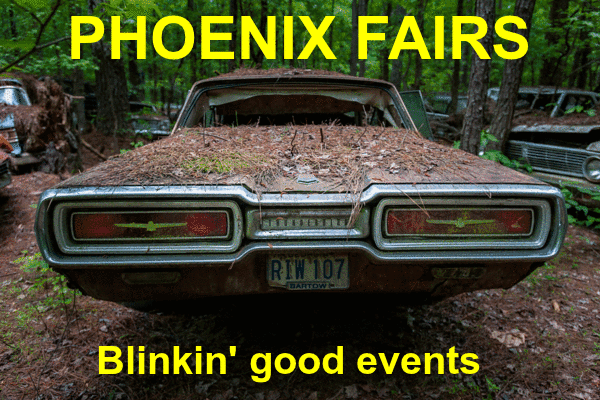 Event Name: BrooklandsAutumn Classic Breakfast Start Date: 29 October 2017 End Date: 29 October 2017
Event Description: Head down to the birthplace of British motorsport and aviation for the third Sunday morning Breakfast Club of 2015. All cars are welcome to park on site until 9:30am, after which normal visitor car parking can be used.
Car Type: All classics Number of Cars Attending: 150+
Times:Breakfast 8-9:45am
Location: Brooklands
Area: Surrey Region: London+South East
Organisation: Brooklands Museum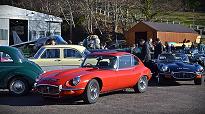 Event Name: Goodwood (MGoT) MGs on Track Start Date: 31 October 2017 End Date: 31 October 2017
Event Description: Are you looking for a safe, fun and sociable way to explore the limits of your MG? If so, then welcome to MGs-on-Track. Our events let you take your everyday car on major circuits. They are run for MG enthusiasts, by MG enthusiasts – voluntarily and without profit. All you need is your normal road driving licence and a suitable helmet (can be hired). See http://www.mgs-on-track.com
Car Type: MG Number of Cars Attending:
Times:
Location: Goodwood nr Chichester
Area: Sussex Region: London+South East
Organisation: MG Owners Club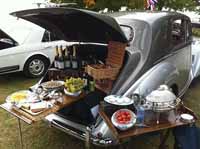 Event Name: Start Date: 01 November 2017 End Date: 01 November 2017
Event Description: **** Please note that events following this one do not yet have 2017 dates ******
Car Type: Number of Cars Attending:
Times:
Location:
Area: Region:
Organisation: Classic Car Driving

Event Name: Ace Cafe classic mini meet Start Date: 02 November 2017 End Date: 02 November 2017
Event Description: The monthly Mod n' Mini Night (is all classic Minis) - 1st Thursday of the month at the Ace café
Car Type: Mini Number of Cars Attending: max 50 medium sized vehicles
Times:18:00 to 23:00pm
Location: Ace cafe north Circular Rd
Area: London Region: London+South East
Organisation: Ace Cafe London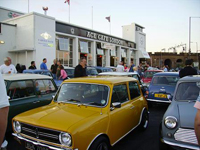 Event Name: REGENT STREET VETERAN CAR CONCOURS Start Date: 04 November 2017 End Date: 04 November 2017
Event Description: London to Brighton Veteran Car Run Concours, Central London. This takes place on the day before each annual Run, in Regent Street.
Car Type: Veteran Number of Cars Attending: 100+
Times:11am to 3pm
Location: Regent Street
Area: London Region: London+South East
Organisation: Veteran Car Club


Event Name: Footman James Classic Vehicle Restoration Show Start Date: 04 November 2017 End Date: 05 November 2017
Event Description: With its usual excellent array of club stands and privately-owned displays, the Footman James Classic Vehicle Restoration Show's 15th running looks set to be a superb attraction for all involved. The Sunday of the show also sees the ever-popular Charterhouse Auction with lots to suit all budgets and tastes.
Car Type: All classics Number of Cars Attending: 300+
Times:9.30am-4pm on Saturday and Sunday
Location: The Royal Bath & West Showground, Shepton Mallet,
Area: Somerset Region: South West
Organisation: Bristol Classic Car Show Ltd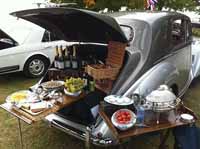 Event Name: HSCC Silverstone Walter Hayes Trophy Start Date: 04 November 2017 End Date: 05 November 2017
Event Description: Silverstone Walter Hayes Trophy Non Championship Scratch Races for Historic Cars
Car Type: All classics Number of Cars Attending:
Times:
Location: Silverstone
Area: Northamptonshire Region: East Midlands
Organisation: Historic Sports car club