All UK Classic and Vintage Car Shows - "Over a million website visitors per year!"
The coming late May Bank Holiday weekend has 47 events !!! - no Major events, but please choose from the following whizzo selections:-
The North West is positively buzzing with :- Smallwood, Weaver Wanderer, Capesthorne, Youngtimer at Gawsworth, Ashley Hall, Liverpool Track Day, Chipping nr Preston, Pendle Power Festival, East Lancs 1940s, Hutton in the Forest, and Endon Well Dressing in North Staffs.
Scotland has the Land River show at Edinburgh , and the East Sutherland run.
The North East has Batley, Ripley Castle, Fins and Chrome, Eden Camp, Wassand Hall, and Driffield Vintage Fair & Air Display
London+South East has Deal, Enfield, Haslemere, Winchester City, Classics on the Quay Southampton, and Audi UR Quattro Meet at Ace...
Club Lotus Driver Trackdays at Castle Coombe, Prescott - La Vie en Bleu, Launceston, and Classics Around Dorset.
West Midlands has VSCC Loton Park Hillclimb, Gaydon Festival of Transport, and Ragley Hall Classic car and transport show Warwick
Wales has Prestatyn, Cardigan, Porthkerry, and Vale of Glamorgan ..... Please have a look at the May listing for the other events ...
Car shows & events coming up this week:–
Event Name: Smallwood vintage steam rally Cheshire Start Date: 26 May 2017 End Date: 28 May 2017
Event Description: A well established family show with weekend camping on site, vintage, classic and modern vehicle exhibits, craft tent, beer tent, evening entertainment, arena events, a fun friendly show with something for everyone. Close to J17 M6. Everyone welcome
Car Type: All classics Number of Cars Attending: 100+
Times:10am to 5pm
Location: A50 Newcastle Road, Smallwood, Nr. Sandbach
Area: Cheshire Region: North West
Organisation: smallwood vintage steam rally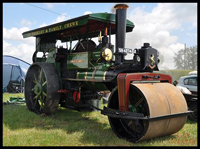 Event Name: Deal Classic Motor Show Kent Start Date: 27 May 2017 End Date: 27 May 2017
Event Description: Deal Classic Motor Show features over 700 classic vehicles from 1900's to the presents day. From Model T Fords, American classics, high performance cars, Aston Martins, Ferrari's and Porsche's to the family favourites MG's, VW's and Ford's. Plus classic motorbikes and tractors. The show also has two live music stages, Retro Market, FREE vintage Bus Rides, Local Dealerships and much more. The event is supporting the RNLI Walmer Lifeboat.
Car Type: All classics Number of Cars Attending: 750
Times:10am - 4.30pm
Location: Walmer Green Deal
Area: Kent Region: London+South East
Organisation: classic music and motors Classic Music & Motors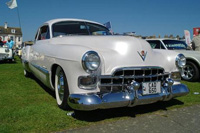 Event Name: National Hot Rod and Custom Car Show Start Date: 27 May 2017 End Date: 28 May 2017
Event Description: Full-on Car Show, for Hot Rods, Custom Cars American, retro and classics, Live Bands, Indoor best of Britain showPavillion, Music, Entertainment, Camping, Funfair, Live Action Arena & More.
Car Type: All classics Number of Cars Attending: 300 -400
Times: 9-30am till 5 -00 pm
Location: Peterborough showground orton southgate
Area: cambridgeshire Region: East
Organisation: No Limits Events and Promotions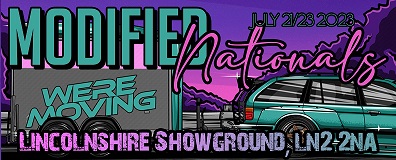 Event Name: Club Lotus Driver Trackdays Castle Coombe Start Date: 27 May 2017 End Date: 27 May 2017
Event Description: Club Lotus annual May trackday at Castle Combe is always one of our most enjoyable events of the year. It's a great Club Lotus day out as well as a very good value and safe Lotus-only trackday.
Car Type: Lotus Number of Cars Attending: 25
Times:
Location: Castle Coombe
Area: Wiltshire Region: South West
Organisation: Club Lotus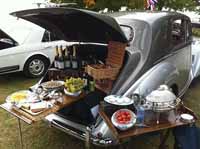 Event Name: Prescott - La Vie en Bleu Start Date: 27 May 2017 End Date: 28 May 2017
Event Description: La Vie en Bleu incorporating La Vita Rosso French voitures, English classics, great entertainment and joie de vivre at Prescott Hill climb. Enjoy Classic English marques on Saturday and an almost exclusively French /Italiano display on Sunday, including a special contingent of French record breakers.
Car Type: All classics Number of Cars Attending:
Times:
Location: Prescott Hillclimb
Area: Gloucestershire Region: South West
Organisation: Bugatti Owners club - Prescott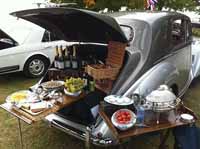 Event Name: Launceston Steam & Vintage Engine Rally Start Date: 27 May 2017 End Date: 29 May 2017
Event Description: Launceston Steam & Vintage Engine Rally is traditionally held every year over the Spring Bank Holiday. It is now very much a fun day with numerous attractions for the whole family. In 2009, the rally moved to the new site at Trebant Farm, Altarnun, 8 miles to the west of Launceston (signposted just off the A30). The show at the new site proved to be a great success, and all expectations are that the shows from here will be even better.
Car Type: All classics Number of Cars Attending: 300+
Times:Gates open at 10.30 each day
Location: Trebant Farm, Altarnun Launceston
Area: Cornwall Region: South West
Organisation: Launceston Steam & Vintage Engine Rally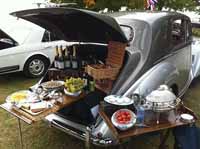 Event Name: Batley vintage day Yorkshire Start Date: 27 May 2017 End Date: 27 May 2017
Event Description: We are delighted to announce another fantastic line up of entertainment at this year's Vintage Day, as we welcome back some favourites faces from last year, and say hello to some new sure to become favourite faces. Leading the main stage in the market place we have the one and only Mr Paul Harper. Back with his own unique blend of music, dance and comedy, Paul will be our compere for the day as well as performing. See web site for further performers.
Car Type: All classics Number of Cars Attending:
Times:10:00 to 17:00
Location: Market Place Batley
Area: Yorkshire Region: North East
Organisation: Batley vintage day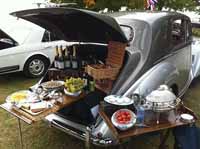 Event Name: East Sutherland Classic Car Tour Scotland Start Date: 27 May 2017 End Date: 27 May 2017
Event Description: .Starting in the Square, Dornoch, this year's Tour travels North for lunch at The Castle of Mey, Queen Elizabeth the Queen Mother's favourite holiday residence. From there the route goes to John o'Groats, for the obligatory photo opportunity under the famous signpost, before heading back South along the spectacular East coast to Dornoch.
Car Type: All classics Number of Cars Attending: entry is limited to 60 cars
Times:
Location: Dornoch Sqare
Area: Scotland Region: Scotland
Organisation: Rotary Club of East Sutherland Scotland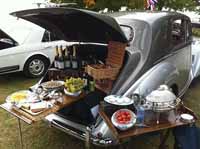 Event Name: Enfield Pageant of Motoring Start Date: 27 May 2017 End Date: 29 May 2017
Event Description: Enfield Pageant of Motoring is located on the A10 Great Cambridge road. We are also on facebook "Enfield Pageant of Motoring" We have Rock and Roll bands lots of various classics, military vehicles, The Wall of Death, American Marquee, Vintage Marquee and much more.
Car Type: All classics Number of Cars Attending: 2000+
Times:9am to 6pm
Location: St Georges playing fields Great Cambridge rd
Area: Middlesex Region: London+South East
Organisation: Enfield and District Veteran Vehicle Trust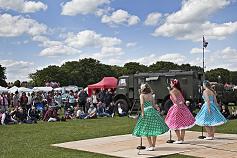 Event Name: Land Rover Spring Show Scotland Start Date: 27 May 2017 End Date: 28 May 2017
Event Description: The Scottish Land Rover Show 2017 will be the greatest global gathering of all things green oval Scotland has ever seen at The Royal Highland Showground, Ingilston, Edinburgh on the new date of May 27th & 28th 2017. Major manufacturers, retailers and hundreds of autojumblers will be bringing the very best Land Rovers, parts and accessories to your doorstep.
Car Type: Land Rover Number of Cars Attending:
Times:9am-5.30pm
Location: Royal Highland Showground, Ingilston, Edinburgh
Area: Scotland Region: Scotland
Organisation: Live Promotions - Events