All UK Classic and Vintage Car Shows
Its that time of year again, and Classic Shows UK is rolling over into 2017. Already we have 250 shows listed in 2017 ...!
The New Classic year has two February shows in London - the Olympia Historic Automobile Fair & Auction starting 17th Feb, and The London Classic Car Show at ExCel the next weekend. Lots to look forward to !
The next few events coming up are:–
Event Name: Black Swan Classic Car Motorcycle Breakfast Surrey Date: 11 December 2016
Event Description: The Black Swan Classic Car & Motorcycle breakfast is your chance to meet up with like minded individuals, open to all vintage, classic, and modern classic cars and motorcycles. The meets take place on the second Sunday of the month, and run from 8AM to 12 noon. Breakfast rolls, tea and coffee are available all morning.
Car Type: All classics Number of Cars Attending: Room for 50+
Times:08:00 - 12:00
Location: The Black Swan Old Lane Ockham
Area: Surrey Region: 21
Organisation: Black Swan Surrey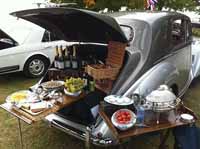 Event Name: East Yorkshire at Beverley York Date: 11 December 2016
Event Description: Beverley Festival of Christmas
Car Type: All classics Number of Cars Attending:
Times:from 10:00am
Location: Beverley nr York
Area: Yorkshire Region: North East
Organisation: East Yorkshire Thoroughbred Car Club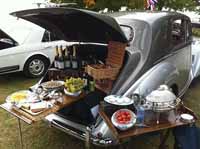 Event Name: Newark Autojumble Date: 11 December 2016
Event Description: Normous Newark M-E-G-A Autojumble
Car Type: All classics Number of Cars Attending:
Times:6am stallholders, 8am earlbird customers
Location: Newark and Notts Showground
Area: Nottinghamshire Region: East Midlands
Organisation: Mortons Media Group Ltd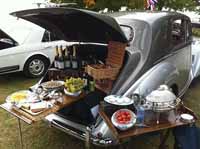 Event Name: Cornwall Christmas Cracker run Date: 11 December 2016
Event Description: Cornwall Vintage Vehicle Societies Christmas Cracker ' & Festive Lunch at 12.30pm The Lowenac Hotel
Car Type: All classics Number of Cars Attending: 20+
Times:10am for 12.30 lunch
Location: Chasewater Garden Centre Café
Area: Cornwall Region: South West
Organisation: Cornwall Vintage Vehicle Society


Event Name: Ace Cafe Classic car night Date: 13 December 2016
Event Description: Classic Car Night + Lotus 7 Club
Car Type: All classics Number of Cars Attending: Between 40 and 100 cars
Times:18:00 to 23:00pm
Location: Ace cafe north Circular Rd
Area: London Region: London+South East
Organisation: Ace Cafe London