All UK Classic and Vintage Car Shows - "Over a million website visitors per year!"
March has one major event - the Practical Classics Restoration Show at the NEC on 23-25th March.
The first March weekend has Knutsford tour of Cheshire on the 3rd and Brooklands Austin Morris day on the fourth!
The 17th and 18th weekend is Goodwood Members day.
The 24th and 25th has Winchester MG Cobweb spin, Scotlands Tour of the Wall (Hadrians, that is) and the North Yorkshire Classsic. Manchester has the Spring Transport Festival, and Minis are at Brooklands on the 25th.
Car shows & events coming up this week:–
Event Name: Practical Classics Restoration Show Start Date: 23 March 2018 End Date: 25 March 2018
Event Description: Officially the UK's fastest growing classic car event, over 21,000 enthusiasts joined us for the Practical Classics Classic Car & Restoration Show 2017, bringing together all aspects of classic motoring. From barn finds discovered after many years of storage and those project cars that have stalled in an owner's garage, to restorations just getting back on the road and those pristine marques with gleaming brightwork and proud as punch owners.
Car Type: All classics Number of Cars Attending: Over 1000 cars
Times:See above
Location: NEC
Area: Birmingham Region: West Midlands
Organisation: Clarion Events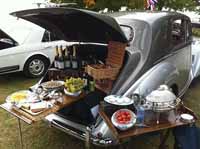 Event Name: VolksWorld Show Start Date: 24 March 2018 End Date: 25 March 2018
Event Description: The VolksWorld Show at Sandown Park, The VolksWorld Show break's the mould when it comes to the best show cars from all over Europe.
Car Type: Volkswagen Number of Cars Attending: Hundreds…
Times:
Location: Sandown Park, Esher
Area: Surrey Region: London+South East
Organisation: VolksWorld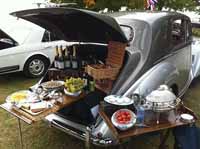 Event Name: Spring Transport Festival Start Date: 24 March 2018 End Date: 25 March 2018
Event Description: Spring Transport Festival at Greater Manchester's Museum of Transport. The North's most unusual gift fair extravaganza: part of our collection of historic buses and coaches will move to one side to make way for nearly a hundred stalls, stands and sellers offering everything from books about local transport to genuine historic bus ticket machines, and from photos of long-gone trams to real bus stops.
Car Type: All classics Number of Cars Attending:
Times:10am to 5pm.
Location: Museum of Transport, Cheetham Hill
Area: Manchester Region: North West
Organisation: Greater Manchester Transport Society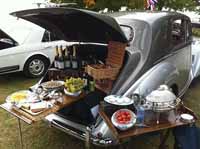 Event Name: Polesworth B5000 classic meet Warwickshire Start Date: 25 March 2018 End Date: 25 March 2018
Event Description: B5000 Barbers Brunch run From Tamworth to Jacks Hill Café. We will all meet at M42 Services J10 A5 postcode B77 5PS at 9.30am to leave at 10am, We will then convoy to Jacks hill cafe in Towcester NN12 8ET for brunch and to show off our vehicles. Then we will convoy back at 2pm. I have contacted Jacks hill cafe and we will be joining more vehicles and motorbikes when we get there.
Car Type: All classics Number of Cars Attending: 200
Times:9.30am to 2pm
Location: M42 Services J10 A5
Area: Warwickshire Region: West Midlands
Organisation: B5000 Barbers B5000 Barbers

Event Name: Spring Classics at Newstead Abbey Notts Start Date: 25 March 2018 End Date: 25 March 2018
Event Description: Clique53 will host a small inaugural classic car gathering in the beautiful historic grounds of Newstead Abbey, Nottingham. Auto Finesse will be our sponsors, so expect some fantastic prizes and giveaways BUT its mainly to have a chilled Sunday afternoon at the beautiful parklands, gardens and lakes of Newstead Abbey and simply admire other peoples classic cars!!
Car Type: all classics Number of Cars Attending: inaugural
Times:afternoon
Location: Newstead Abbey, Nottingham
Area: Nottinghamshire Region: East Midlands
Organisation: Clique53

Event Name: Winchester MG Owners Club Cobweb Spin Start Date: 25 March 2018 End Date: 25 March 2018
Event Description: WMGOCs first major event of 2018 will be our annual Cobweb, where we invite you to pull the MG from the garage (or Classic of any other marque), dust off those winter cobwebs and come along to Sparsholt College on the outskirts of Winchester. Hopefully you will be able to join us, have some fun and help to raise some money for charity. Sparsholt is Hampshire's leading college for the land and environment, offering a range of courses covering agriculture, animal management, sport and motor vehicles. The College has a hidden gem in the form of its very own zoo. This houses over 1200 animals and is part of its Animal Management & Veterinary Nursing Training Centre. We have been able to secure a limited number of guided tours of this facility at an additional cost of £5 per person. There will be 3 tours, each limited to 15 people, so please book early to avoid disappointment. (Sorry – no dogs allowed on site).
Car Type: All classics Number of Cars Attending: Normally 100 to 200 dependant on weather
Times:10-00 until approx 2-00 10:00 to 4pm
Location: Sparsholt College Winchester
Area: Hampshire Region: London+South East
Organisation: MG Owners Club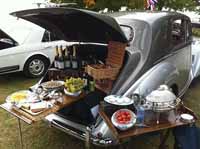 Event Name: North Yorkshire Classic Rally Start Date: 25 March 2018 End Date: 25 March 2018
Event Description: This year is the nineth running of the North Yorkshire Classic Rally, brought to you by the same team of experienced competitors from York Motor Club, and offers an evolution of previous events.
Car Type: All classics Number of Cars Attending:
Times:.
Location: Hawkhills near Easingwold, North of York
Area: Yorkshire Region: North East
Organisation: York Motor Club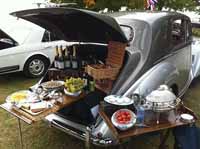 Event Name: Shoreham Airport Breakfast Meeting Sussex Start Date: 25 March 2018 End Date: 25 March 2018
Event Description: Breakfast meeting for all vehicle marques and open to all classic vehicle enthusiasts. Refreshments on site.
Car Type: All classics Number of Cars Attending: 50+
Times:0830hrs - 11:30 hrs
Location: Shoreham Airport, Cecil Pashley Way,Shoreham
Area: Sussex Region: London+South East
Organisation: Southern Classics Society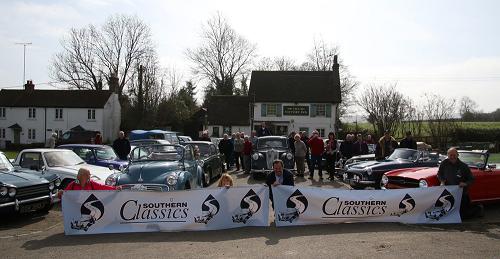 Event Name: Brooklands Mini Day Start Date: 25 March 2018 End Date: 25 March 2018
Event Description: This spectacular annual event will see hundreds of Minis, from the oldest to the newest, parked up around the historic site, filling every available nook and cranny. With Clubs joining us from around the country, Test Hill action, a trade village and the new Auto Test demonstration area, this will be a day not to be missed.
Car Type: Mini Number of Cars Attending: 750+
Times:10am -5pm
Location: Brooklands Museum Weybridge
Area: Surrey Region: London+South East
Organisation: Brooklands Museum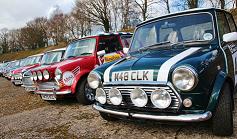 Event Name: BPPC Annual Bunny run Dorset Start Date: 25 March 2018 End Date: 25 March 2018
Event Description: This year were have moved our annual road run to March due to Easter, and have decided to call it The Bunny Run.We will go on another enjoyable ride through the countryside with scheduled comfort stops and will finish back at The Courtyard Centre, where Cream Tea will be available in the medieval barn for £5 per person.
Car Type: All classics Number of Cars Attending: 25+
Times:10:30 for 11am
Location: See above
Area: Dorset Region: South West
Organisation: Bournemouth and Poole Preservation Club Limited