All UK Classic and Vintage Car Shows - "Over a million website visitors per year!"
As we hurtle into April ,we have 89 shows listed for you, so here goes!
There are four major events (1) The Magnificent Flying Scotsman from the North East to Gleneagles starting on the 31st March (2) Donington Historic Festival from 28th April, (3) Llandudno Transport Festival over the Bank Holiday, and the styleish Downside Abbey Concours at Bath on the 30th April.
On the 2nd April choose from MGs at Brooklands, Geminis show at Old Warden (Beds) and the Bromyard Speed Festival in Hereford. The 9th has Andrew Greenwoods Malvern show, and the 14th and 15th is the Lands End Trial. The 16-17th have Geminis Weston Park in the Midlands, and also Medway Festival. The 22nd sees Sandbach in Cheshire, and Ace Cafes Incarnation at Brighton.
The 23rd is, of course, Drive it Day, with no fewer than 28 events around the country. And for something different for the 28th, there is TSSCs weekend on the Isle of Wight, or Tallylyn Railways 80s revival in North Wales with steam train rides.
Car shows & events coming up this week:–
Event Name: Great North Road Vehicle Gathering Peterborough Start Date: 26 April 2017 End Date: 26 April 2017
Event Description: Stibbington Diner Summer twice monthly Evening Meet. An historic cafe that has been in this location next to the Great North Road for many decades. The summer evening gatherings follow on from a most successful Special Easter Sunday Meet that saw the venue filled to bursting point with all manner of vintage and classic vehicles. Nene Valley Steam Railway a few hundred yards away.
Car Type: All classics Number of Cars Attending: 50+
Times:5.00pm till late.
Location: Stibbington Diner 2 old great north road
Area: Cambridgeshire Region: East
Organisation: Stibbington Diner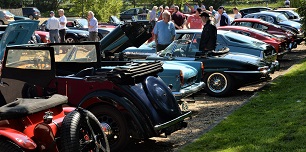 Event Name: Manx Classic Start Date: 27 April 2017 End Date: 29 April 2017
Event Description: Get ready for three great hill climbs including 'The Sloc' in the South of the Island, Bray hill on the TT Course in Douglas itself, and the renowned Lhergy Frissel hillclimb which starts on the TT Course in Ramsey.
Car Type: All classics Number of Cars Attending:
Times:
Location: Grandstand, Nobles Park, Douglas.
Area: Isle-of-Man Region: North West
Organisation: Manx Motor Racing Club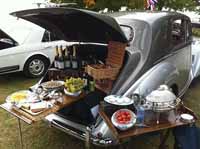 Event Name: Derby Bentleys to Battle Start Date: 28 April 2017 End Date: 30 April 2017
Event Description: Following the success of the Derby Bentley weekends, 2016 sees a weekend rally bowling along to Battle in East Sussex
Car Type: Bentley Number of Cars Attending: 25+
Times:.
Location: Powder mills Hotel
Area: sussex Region: London+South East
Organisation: Rolls Royce Enthusiasts Club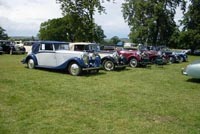 Event Name: Abbey Hill Rally Yeovil Start Date: 28 April 2017 End Date: 01 May 2017
Event Description: Situated on the A37 just south of Yeovil towards Dorchester, overlooking the rolling hills of Dorset, it features something for everyone. From traction engines to motorcycles, it's all at this fun family day out. With over 100 trade stands selling a variety of goods from household and plants to toys and jewellery. There are also many stalls selling tools and autojumble. During the day a full entertainment program is available with ring events, live bands and singers in the refreshment marquee. In the evening the fun continues in the marquee and the fairground stays open until late.
Car Type: All classics Number of Cars Attending:
Times:Gates open daily to the public 9:00AM.
Location: Dorchester Road, Yeovil
Area: Somerset Region: South West
Organisation: Abbey Hill Steam Rally Limited Yeovil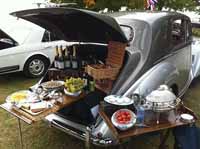 Event Name: Auto Italia Driving Experience Longcross Surrey Start Date: 28 April 2017 End Date: 28 April 2017
Event Description: The popular driving experience for owners of selected Italian cars will return to the private Longcross test facility (and Auto Italia's photo location) on Friday April 28th. The Longcross driving experience is not a conventional track day that places stress on both cars and drivers but an opportunity for owners to demonstrate their skills. The 2-mile circuit includes fast straights, banked corners and a hill in the 'forest' section. The demanding nature of the course requires the use of pace cars to control the groups of cars. See http://www.longcrossfilmstudios.com
Car Type: Italian Number of Cars Attending: Limited and selected to ?
Times:.
Location: Longcross Film Studio, Chobham Lane, Chertsey
Area: Surrey Region: London+South East
Organisation: Auto Italia magazine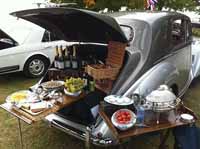 Event Name: T.S.S.C. Triumph Weekend Isle of Wight Start Date: 28 April 2017 End Date: 01 May 2017
Event Description: May Bank holiday weekend with a chance to enjoy our beautiful island. great fun weekend for all the family with a chance to enjoy the Isle of Wight. Lots of Triumphs all other classics welcome. Lots to do including convoys, visit to a place of interest, entertainment, food. Chance to meet with friends old and new. Now in it's 28th year.
Car Type: Triumph Number of Cars Attending: 100+
Times:10am - 5pm
Location: Appuldurcombe Holiday Park, Wroxall, Ventnor
Area: Isle-of-Wight Region: London+South East
Organisation: Triumph Sports Six Club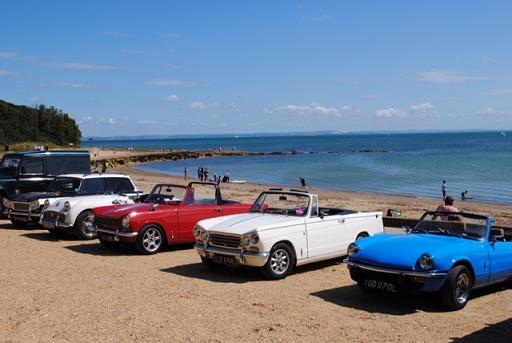 Event Name: DONINGTON HISTORIC FESTIVAL Start Date: 28 April 2017 End Date: 30 April 2017
Event Description: Whether you are a long-time enthusiast or have never seen a historic racing car in action before, you'll find plenty to entertain you at the Donington Historic Festival. After just four years the event is already firmly established as a major fixture on the international historic racing calendar, attracting many thousands of spectators, hundreds of world-class historic racing cars and huge numbers of classic car club displays.
Car Type: All classics Number of Cars Attending: Lots
Times:
Location: Donington
Area: Derbyshire Region: East Midlands
Organisation: Donington Historic Festival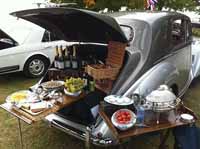 Event Name: Classic 1980s Weekend at Talyllyn Railway Wales Start Date: 29 April 2017 End Date: 30 April 2017
Event Description: Missing the 80s? Want to relive Rick Astleys - Never Gonna Give You Up hit single? Then blimey we have a treat in store for you! Whether its the 80s cars you miss or the pop hits, this will be a memorable weekend celebrating 80s iconic moments. An 80s Trivia Quiz will take place throughout the weekend and a car display will be on show for your captivation in the yard at Wharf Station. Kings Licensed Cafe will also be joining us in the 80s with a themed menu, you may even find some retro sweets if you are lucky!
Car Type: All Classics from the 80s Number of Cars Attending: 45ish?
Times:0900-1830
Location: Tywyn Wharf station Gwynedd
Area: Wales Region: Wales
Organisation: Talyllyn Railway Company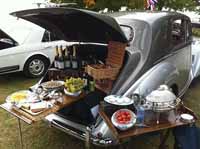 Event Name: Ace cafe All American Cruise Meets Start Date: 29 April 2017 End Date: 29 April 2017
Event Description: Ace cafe All American Cruise-In + Chevy special
Car Type: American Number of Cars Attending: max 50 medium sized vehicles
Times:4pm - 8pm
Location: Ace cafe
Area: London Region: London+South East
Organisation: Ace Cafe London

Event Name: Rushden Cavalcade of Transport Northants Start Date: 29 April 2017 End Date: 01 May 2017
Event Description: Vintage Vehicles, Military Displays, Real Ale Bar, Model Exhibitions, Art & Craft Marquee, Vintage Fair Rides, Children's Entertainment, Pets' Corner, Punch and Judy, Arena Events (over 1200 exhibits). Flypasts are being planned. Rushden Historical transport society Cavalcade of Transport and Country Fair to be held off the A6, south of Rushden, Northants. See also http://www.cavalcade.org.uk.
Car Type: All classics Number of Cars Attending: 257 so far….
Times:
Location: new site off A6, south of Rushden
Area: Northamptonshire Region: East Midlands
Organisation: Rushden Historical transport society