All UK Classic and Vintage Car Shows - "Over a million website visitors per year!"
The 21-22nd July weekend has one Major event - Silverstone Classic ! We also highlight Mark Woodwards Lytham St Annes Classic Car Show, and Brooklands Retrojumble and Classic Car Show.
The North West has Capesthorne Hall, Alrewas Show Staffordshire, and Botany Bay Lancashire. The North East has East Yorkshire Thoroughbred Classic and friends at Brodsworth.
London has Thames Traditional Boats Henley, Rotary Club of Woking, Chiltern Open Air Museum, Ace Cafe has Ford 100E and Mercedes, All Fords in Kent, Coops, and Southern Classics at Borde Hill.
South West has Bristol & Bath run, Devon Riviera, and Leigh Dorset Village Food Festival. The West Midlands has Wem 'Vehicles of Interest' Rally Shropshire.
The East has Wings & Wheels at Damyns Hall Aerodrome, Hinckley BID, Revs and Rhythms Shefford, Weeting Steam Engines, Marks Hall Garden, MG Chesterfield Marcham Run, Codicote, Norfolk Sea Scouts, Nene Valley and Mid-Norfolk Railway, VSCC Cadwell, Nottingham Classic and Motors at the Mine Peasley.
Scotland has Blast From The Past Aberdeenshire. Wales is quiet.
We have recently had our 7,000,000TH Visitor since we started ClassicshowsUK.
Car shows & events coming up this week:–
Event Name: Weeting Suffolk Steam Engine Rally & Country Show. Start Date: 20 July 2018 End Date: 22 July 2018
Event Description: If you are looking for a fascinating and nostalgic family day out, look no further than the Weeting Steam Engine Rally and Country Show. It is sure to appeal to the whole family. Held annually the third weekend in July, the Rally features massed parades of steam traction engines, steam lorries, vintage tractors, heavy horse and fire engines, plus working steam-powered farmyard machines, a full-sized steam train, a model steam train (which takes passengers round a track) and small steam models.
Car Type: All classics Number of Cars Attending:
Times:Fri/Sat 9:00 to 10pm Sun 9:00 to 5pm
Location: Fengate Farm, Weeting
Area: Suffolk Region: East
Organisation: Weeting Steam Engine Rally & Country Show.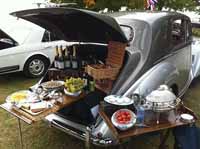 Event Name: Thames Traditional Boat Rally Henley Start Date: 20 July 2018 End Date: 22 July 2018
Event Description: The Thames Traditional Boat Rally is, simply put, a huge 3-day display of the very finest-looking traditional boats one can see. It was the dream, back in 1977, of a few keen boaters. Most of these were members of the River Thames Society, others were members of the Inland Waterways Association or Thames boat clubs. Their idea was to encourage owners of traditional craft to cherish and restore them to all their former glory, as well as to continue to use them upon the river. The Rally was to be both a meeting and a showcase for owners and craft, at one of the most beautiful spots on the River Thames, with various trophies and prizes awarded. Throughout the weekend there will be continuous parades of all the many different classes of boats, including the Association of Dunkirk Little Ships. There are Classic cars as well….
Car Type: All classics Number of Cars Attending: 250 +
Times:9:00 to 5pm
Location: Fawley Meadows Henley-on-Thames
Area: Oxfordshire Region: London+South East
Organisation: Thames Traditional Boat Rally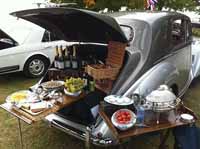 Event Name: SILVERSTONE CLASSIC Start Date: 20 July 2018 End Date: 22 July 2018
Event Description: The packed weekend of the Silverstone Classic provides spectacular historic motor racing on the world famous circuit, free access to the paddocks and grandstands, displays from over 100 car clubs featuring more than 10,000 classic cars over the weekend, plus interactive driving activities and dynamic demonstrations. There's plenty of entertainment to enjoy too, with live music from headline acts, air displays, a vintage fun fair, and a shopping village... all included in the ticket price. It's an event for the whole family.
Car Type: All classics Number of Cars Attending: 4000+
Times:
Location: Silverstone
Area: Northamptonshire Region: East Midlands
Organisation: Silverstone circuit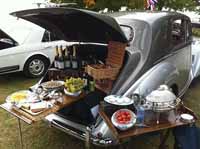 Event Name: HSCC Silverstone "Classic" Start Date: 20 July 2018 End Date: 22 July 2018
Event Description: Historic Sports Car "Classic" club racing at Silverstone. Part of the Silverstone classic weekend The amazing Silverstone Classic event will include the following two races for the Super Touring cars A non Championship 30 minute race for 70s Road Sports and Historic Road Sports cars Races for Historic Formula Juniors – to enter these please contact FJHRA
Car Type: All Classics Number of Cars Attending:
Times:
Location: Silverstone
Area: Northamptonshire Region: East Midlands
Organisation: Historic Sports car club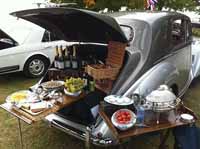 Event Name: Marks Hall Garden and Country show Essex Start Date: 21 July 2018 End Date: 22 July 2018
Event Description: In aid of Essex and Herts Air Ambulance, Marks Hall Gardens and Arboretum and the Rotary Club of Essex. Country Show including Birds of prey, heavy horses, ferret racing,woodworking and many other country pursuits together with many stalls and classic cars.
Car Type: All classics Number of Cars Attending: Approx 100
Times:10.00-4.00pm
Location: Marks Hall, Coggeshall
Area: Essex Region: East
Organisation: Rotary Club of Colchester

Event Name: Chiltern BucksOpen Air Museum Classic Vehicle Show Start Date: 21 July 2018 End Date: 22 July 2018
Event Description: Chiltern Open Air Museum provides a picturesque Chiltern countryside setting where the classic vehicles are displayed. Meet the 18th Century highwayman and villagers, explore over 30 historic buildings ranging from Iron Age to WW2, as well as enjoy other family attractions and activities.
Car Type: All classics Number of Cars Attending: Over 100
Times:10.00-5.00
Location: Newlands Park Gorelands Lane Chalfont St Giles
Area: Buckinghamshire Region: London+South East
Organisation: Chiltern Bucks Open Air Museum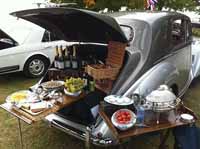 Event Name: Norfolk Sea Scout Car & Bike Show Start Date: 22 July 2018 End Date: 22 July 2018
Event Description: Annual Car & Bike Show in aid of local Scout Group with a large display of vintage and classic vehicles and motorcycles, bar, BBQ, ice cream, games, stalls, stands, car boot sale and autojumble / boatjumble. All proceeds to 1st Hoveton and Wroxham Sea Scout Group (Charity No: 1032823). Discounted entry fee for exhibitors who book in advance – booking form can be downloaded from website. Please note that this event takes place at a school and, for health and safety reasons, smoking and dogs are not permitted anywhere within the school grounds, including in vehicles.
Car Type: All classics Number of Cars Attending: 250 maximum
Times:11am to 4pm
Location: St John's School Hoveton (near Wroxham)
Area: Norfolk Region: East
Organisation: Norfolk Ist Hoveton & Wroxham Car Show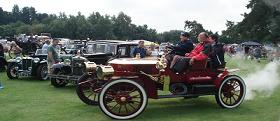 Event Name: Motors At The Mine in Pleasley Derbyshire Start Date: 22 July 2018 End Date: 22 July 2018
Event Description: Running of the Restored Steam Engine Museum Tours Nature Walks Refreshments and food at the cafe.. Wells Dressing at St Michaels Church Pleasley. Supported by Peasley Pit Nature Study group.
Car Type: All classics Number of Cars Attending: 120ish
Times:11.00 - 15.00
Location: Pleasley Pit Country park Pit lane Pleasley
Area: Derbyshire Region: East Midlands
Organisation: Pleasley Pit Trust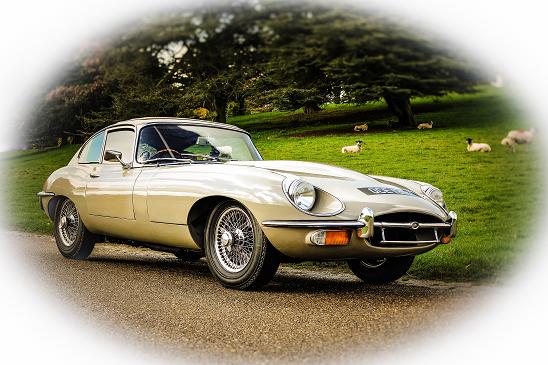 Event Name: Cheshire Classic Car show Start Date: 22 July 2018 End Date: 22 July 2018
Event Description: Cheshire Classic Car & Motorcycle Show inc North West Morris Minor Day
Car Type: All classics Number of Cars Attending: 325+
Times:10:00 am to 4pm
Location: Capesthorne Hall
Area: Cheshire Region: North West
Organisation: Classic Shows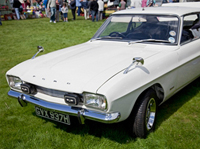 Event Name: Classics at the Sharnbrook Bedfordshire Start Date: 22 July 2018 End Date: 22 July 2018
Event Description: Annual Bedfordshire Italian car and Bike day at theThe Sharnbrook Hotel & VesuviO. Our 1st Car Show proved a hit and soon began to grow each year. In 2009 we included the Live Grand Prix option to ensure that those of you exhibiting your vehicles had the option to grab some lunch with friends and watch the Grand Prix as well as opening the gates for Italian Bikers. In 2011, we enjoyed our 5th Bedfordshire Italian Car & Bike Day and also introduced a guest marque slot which would become the focus of our prominent patio areas.
Car Type: Italian Number of Cars Attending: 150 max
Times:from 11:00
Location: Sharnbrook Hotel A6/Park Lane, Sharnbrook
Area: Bedfordshire Region: East
Organisation: Sharnbrook Hotel