All UK Classic and Vintage Car Shows - "Over a million website visitors per year!"
The 23-24th June weekend is a busy weekend with 46 shows listed!!! One Major event- Flywheel at Bicester in Oxfordshire. We also highlight two Cheshire events - Lymm Festival of Transport and Kelsall steam show. For something different - the Downside Abbey event, and Belgravia in...Belgravia.
The North West has Burnley, Kelsall, and Lymm. The North East has Huby and Sutton Show and Preston Hall Fire Engine & Vintage Vehicle Rally.
London has Belgravia, Geminis the Lawn in Rochfield Essex, Tingewick, Banbury Rally at Bloxham, Thatcham, Amberley Fire and Rescue, Stoke Poges, Hedsor, Little Waltham Open Gardens, Hanworth, London Bus Museum, and Simply Land Rover at Beaulieu .
South West has Prescott Midsummer Speed Festival, Tregrehan Speed Hillclimb Cornwall, Cirencester, Jensen owners club, and Downside. The West Midlands has Feck'n Wake, Jaguar Super Saturday in Coventry, Riley Register, Hampton Ferry, Standards at Walton, and Really Retro in Staffordshire.
The East has VSCC Donington Park, Rolls-Royce and Morris Minor annual rallies, Colsterworth, Wonderland Capris, Leighton Buzzard Narrow Gauge, East Midlands air Ambulance, Falcon Classic Car Tour, Sporting Car Club of Norfolk, Swaton, and Breedon.
Scotland has Moffat, Strathmore Classic Car Tour, and Paxton House.
Car shows & events coming up this week:–
Event Name: RREC Annual Rally Lincolnshire Start Date: 22 June 2018 End Date: 24 June 2018
Event Description: The Annual Rally weekend is the Rolls Royce Enthusiasts Club main annual event with over 2000 Rolls - Royce and Bentley Motor cars attending. This event is at the superb Burghley House in Stamford Lincolnshire, A Special tribute to the Earls Court era of the 1940s, with cars from 1946 to 1950, will be held on the Saturday. Please visit https://www.facebook.com/events/173592723259276/
Car Type: Rolls-Royce and Bentley Number of Cars Attending: 2000+
Times:10am-6pm
Location: Burghley House Stamford
Area: Lincolnshire Region: East Midlands
Organisation: Rolls Royce Enthusiasts Club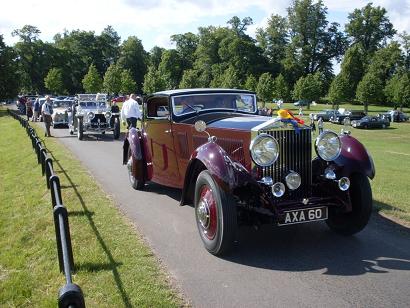 Event Name: Jensen International weekend Start Date: 22 June 2018 End Date: 24 June 2018
Event Description: The 2018 Jensen International Weekend will be at the Abbey Hotel, Great Malvern. Contact Stuart Allan (International Sec.) (07712) 767533
Car Type: Jensen Number of Cars Attending:
Times:
Location: Abbey Hotel, Great Malvern
Area: Worcestershire Region: South West
Organisation: Jensen owners club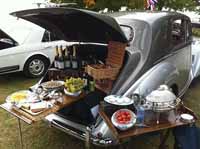 Event Name: Standard International Rally Warwickshire Start Date: 22 June 2018 End Date: 24 June 2018
Event Description: Our International Rally takes place in Warwickshire. We are based at Walton Hall near Wellesbourne. All Standard owners and their cars are welcome, as are other marques in our Open Class, whether the cars are concours, working examples or restoration projects. Saturday - Road Run to Sudeley Castle. Sunday concours judging.
Car Type: Standard+friends Number of Cars Attending: 100+
Times:Sunday 10:00 to 4pm
Location: Walton Hall, Wellesbourne
Area: Warwickshire Region: West Midlands
Organisation: Standard Motor Club


Event Name: Tour de Bretagne Start Date: 22 June 2018 End Date: 23 June 2018
Event Description: The Tour de Bretagne is open to all classic, historic and replica cars built before 31 December 1993 - although we will accept more modern vehicles if they are particularly interesting.
Car Type: All classics Number of Cars Attending: 25
Times:10:00am
Location: Start near Finister
Area: France Region: France
Organisation: Brit-assist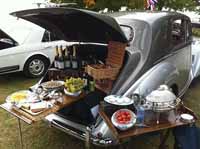 Event Name: Colsterworth Classic & Collector Show Lincolnshire Start Date: 23 June 2018 End Date: 23 June 2018
Event Description: This is the 9th year of combining the Car Show with the Summer Fete which raises money for Colsterworth Parish Church and the Methodist Church. This year we will also be making a donation . The Car Show is informal and we invite entries from vintage, classic, individual or special cars.
Car Type: All classics Number of Cars Attending: 30 to 35
Times:2pm to 4pm
Location: Millfield Back Lane Colsterworth Grantham
Area: Lincolnshire Region: East Midlands
Organisation: Colsterworth Car Show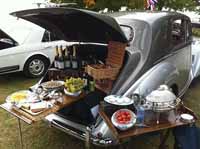 Event Name: Wonderland Classic & Sports Car Show Nottingham Start Date: 23 June 2018 End Date: 24 June 2018
Event Description: Yes, we have moved the event by one month into JUNE. It's a gamble with the weather and will attract new faces and cars to the festival. Entry forms available NOW. Use these links for Club, Individual or Trade Bookings.
Car Type: All classics Number of Cars Attending: 300+
Times: Sat 4pm to 8pm Sun 10am to 4pm
Location: Ferry Farm Park Hoveringham
Area: Nottinghamshire Region: East Midlands
Organisation: Capri Club (Mansfield Notts branch)

Event Name: Morris Minor National Rally Start Date: 23 June 2018 End Date: 24 June 2018
Event Description: MMOC National Rally
Car Type: Morris Number of Cars Attending:
Times:
Location: Kelmarsh Hall Northampton
Area: Northamptonshire Region: East Midlands
Organisation: Morris Minor Owners club

Event Name: Preston Hall, Stockton on Tees Start Date: 23 June 2018 End Date: 24 June 2018
Event Description: Preston Hall Fire Engine & Vintage Vehicle Rally is one of the Norths major rallies of preserved vehicles. The Preston Hall vehicle rally has been running for 25+ years and has now grown into a popular and very successful annual event. Regularly attracting some 300 exhibitors - with around 400 items on display a? the exhibits cover the history of fire-fighting from its earliest times to the most modern of appliances, and motoring in general terms from the 30s to the present day.
Car Type: All classics Number of Cars Attending: 300+
Times:11am - 5pm
Location: Preston Hall Museum Yarm Road Stockton on Tees
Area: Cleveland Stockton-on-Tees Region: North East
Organisation: Stockton on tees Borough Council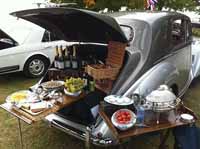 Event Name: Feck'n Wake Car Show Worcestershire. Start Date: 23 June 2018 End Date: 23 June 2018
Event Description: A wide variety of interesting vehicles are promised from pre-1918 Veterans, pre WWII Vintage, Classics & even the very latest in carbon-fibre creations from Italy. Those who are showing cars should aim to arrive between 11:00 a.m. & 12:00 & drive to the Sports Field at the end of the Village Green in the centre of the village. The show opens to the public at around 13:00h & continues until after 17:00h. Why not bring the whole family as there are lots of things to see, hear, eat, drink, buy & enjoy? Stay on into the evening, enjoy food & drink in one of the pubs
Car Type: All classics Number of Cars Attending: 50-100
Times:13.00 - 17.00h
Location: Feckenham
Area: Worcestershire. Region: West Midlands
Organisation: Feckenham Wake Car Show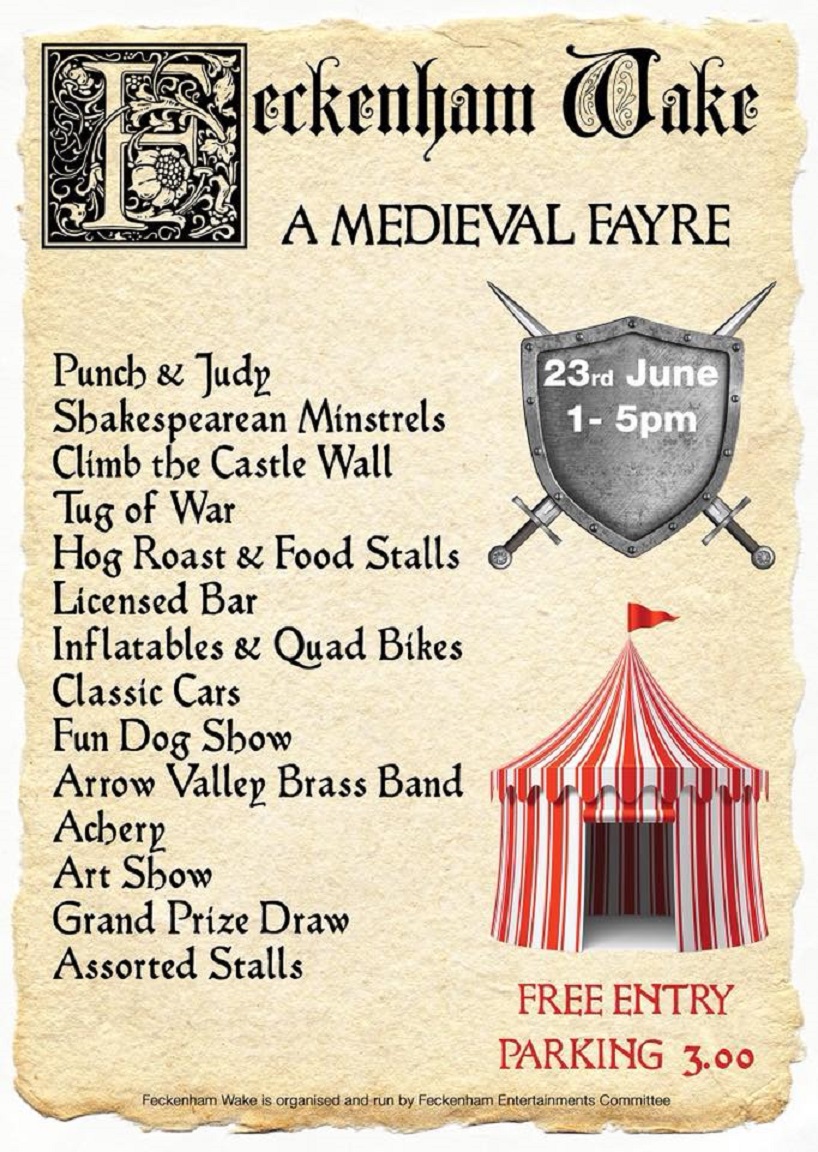 Event Name: Amberley Fire and Emergency Services Weekend Start Date: 23 June 2018 End Date: 24 June 2018
Event Description: Come and see the fire engines from the Museumís own collection and a range of visiting exhibits. All emergency services are welcome to demonstrate their vehicles at this spectacular event (exhibitors must book in advance). Also enjoy our steam days with our resident steam trains riding the railway around the site.
Car Type: Number of Cars Attending:
Times:
Location: Amberley West Suusex
Area: Sussex Region: London+South East
Organisation: Amberley Museum