Search All UK Classic and Vintage Car Shows and Events- "Over a million website visitors per year!"
Thanks to those of you letting us know that your events are cancelled or postponed. For the Postponed events, many of you are hoping that if the virus clears, the events can be run in an Indian Summer of classic car events in August and September. However, this also a very intense but brilliant time! So, if you do set a later date - even if very provisionally – please let us know, and we will move your event date for you..
Car shows & events coming up this week:–
FLYING SCOTSMAN - ENDURANCE RALLY ASSOCIATION
Date: 03 April 2020 End Date: 05 April 2020
Event Description: ***Event is now Cancelled*** Departing from the tranquil and luxurious Carden Park Hotel, close to Chester, on tba our tracks head east across the Cheshire Plains and into the Derbyshire Dales before turning north to enjoy the Yorkshire Moors and the Scottish Borders. Taking in rest stops at East Midlands and Newcastle, entrants will truly be seeing the best of England and Scotland as they arrive in grand style on 5 April at the world famous Gleneagles Hotel, once described as the Riviera in the Highlands. One of Sir Jackie Stewarts favourites!
Car Type: All classics
Number of Cars Attending: Max 60
Times:
Location: Carden Park Hotel Chester to Gleneagles
Area: Cheshire Region: Scotland
Organisation: Endurance Rally Association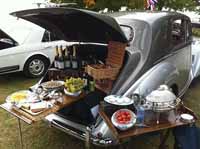 Classics for you? workshop at Gaydon.
Date: 04 April 2020 End Date: 04 April 2020
Event Description: ***This event is cancelled due to Coronavirus*** Is a Classic Car For You? workshop day is designed to encourage and support potential British classic car owners. The target group will be people seriously considering buying a classic car in the near future. Experts will deliver guidance on the theory of classic car ownership, some workshop basic maintenance hands on experience, and the afternoon will be spent being driven in classic cars on the open road.
Car Type: All classics
Number of Cars Attending:
Times:10:00 to 4pm
Location: British Motor Museum Gaydon
Area: Warwickshire Region: West Midlands
Organisation: British Motor Museum Gaydon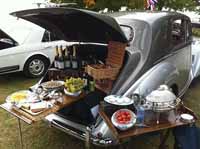 Ace Cafe London at Brighton InCarNation
Date: 04 April 2020 End Date: 04 April 2020
Event Description: ***In accord with Government direction and advice of 20th March 2020 Ace Cafe London will remain closed for the duration of the advised period of closure. All at the Ace apologise for the any inconvenience, and we thank you in advance for your understanding during this difficult time.*** Calling all Petrolheads! Brighton's famous seafront road, Madeira Drive will again host the UK's finest on four wheels. Conceived in 2011 following the popularity of the cafe's regular monthly InCarNation Night, held at the Ace on the last Wednesday of every month, with racers, tuners, car clubs and motor fans from across the country enjoying their "wheels" and vying for space, InCarNation Brighton is a free to attend drive-in and display of vehicles.featuring the best that is performance and modified in the UK.
Car Type: All classics
Number of Cars Attending: N/A
Times:10am - 6pm
Location: Madeira Drive Brighton
Area: Sussex Region: London+South East
Organisation: Ace Cafe London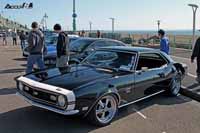 VSCC Scottish trial
Date: 04 April 2020 End Date: 04 April 2020
Event Description: ***This event is postponed due to Coronavirus*** Alles Coulter nr Biggar Lanarkshire
Car Type: Vintage cars
Number of Cars Attending: 100+
Times:
Location: Alles Coulter nr Biggar
Area: Scotland Region: Scotland
Organisation: Vintage Sports Car club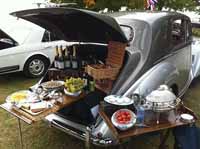 Ace Cafe Nissan Figaro day
Date: 04 April 2020 End Date: 04 April 2020
Event Description: Nissan Figaro day ***In accord with Government direction and advice of 20th March 2020 Ace Cafe London will remain closed for the duration of the advised period of closure. All at the Ace apologise for the any inconvenience, and we thank you in advance for your understanding during this difficult time.***
Car Type: Japanese
Number of Cars Attending: max 50 medium sized vehicles
Times:11:00 to 16:00pm
Location: Ace cafe north Circular Rd
Area: London Region: London+South East
Organisation: Ace Cafe London
Heritage Transport Show Kent
Date: 04 April 2020 End Date: 04 April 2020
Event Description: ***This event is cancelled due to Coronavirus*** Heritage Transport Show will feature the popular South East Bus Festival with a display of over 125 vintage buses. Visitors can also ride some of the vintage vehicles on display. There will also be a variety of attractions such as a traditional fairground ride, miniature railway, model displays, trade stands and autojumble. Returning for 2020 is the 'Classic of the Future' area and the Farmers Market. Food and drink will be available from a variety of catering concessions. Parking is free.
Car Type: All classics
Number of Cars Attending: 100+
Times:10:00am to 16:00
Location: Kent Showground, Detling, Maidstone
Area: Kent Region: London+South East
Organisation: Kent Showground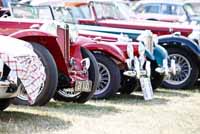 Lakeland Classic Drive and Ride-In Day
Date: 04 April 2020 End Date: 04 April 2020
Event Description: ***Museum temporarily closed due to to the COVID-19 outbreak.***Join lots of proud classic vehicle owners as they bring their private vehicles to display at the Lakeland Motor Museum. + Bring your own classic vehicle The event is open to the proud owners of classic cars, trucks, vans and motorbikes, as well as more recent hot hatches, supermini's and high-performance sports cars. There is no need to book and there is plenty of free parking for owners to display their pride and joy. Participating drivers and their passengers will also receive vouchers for discount admission to the museum itself.
Car Type: All classics
Number of Cars Attending: Around 50 -80
Times:10..00 - 15.00
Location: Lakeland Museum Ulverstone
Area: Cumbria Region: North West
Organisation: Lakeland Motor Museum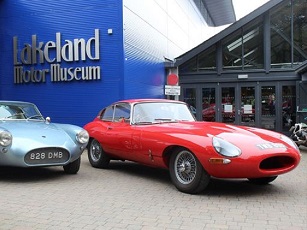 HSCC Snetterton
Date: 04 April 2020 End Date: 05 April 2020
Event Description: ***This event is postponed due to Coronavirus*** Event Navigation This is a one day event for closed wheel cars.
Car Type: All classics
Number of Cars Attending:
Times:
Location: Snetterton 10 miles NE of Thetford on A11
Area: Norfolk Region: East
Organisation: Historic Sports car club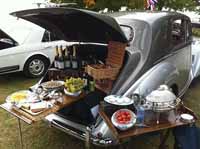 MG Car Club at Curborough Sprint
Date: 05 April 2020 End Date: 05 April 2020
Event Description: MG Car Club at Curborough Sprint in Staffordshire
Car Type: MG
Number of Cars Attending: 50+
Times:10.00am to 4.00pm
Location: Curborough Fradley nr Lichfield
Area: Staffordshire Region: North West
Organisation: MG car club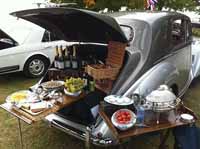 Simply Aston Martin Beaulieu
Date: 05 April 2020 End Date: 05 April 2020
Event Description: ***This event is postponed due to Coronavirus - new date soon***Come to Beaulieu in your Aston Martin and become part of the second Simply Aston Martin - a gathering of Aston Martins of all shapes and sizes.
Car Type: Aston Martin
Number of Cars Attending: 150
Times:10am-5pm
Location: John Montagu Building Beaulieu
Area: Hampshire Region: London+South East
Organisation: Beaulieu Enterprises Limited