All UK Classic and Vintage Car Shows - "Over a million website visitors per year!"
The 18-19 August weekend one Major event - Passion for Power at Tatton Park in Cheshire, but 28 other events! We highlight the Llandudno MGOC Snowdon Charity Run through superb countryside on Sunday.
The North West has Tatton Park. The North East has the Brian Hill Memorial Classic Car Show and Brian Hill Memorial Classic Car Show.
London has Biggin Hill Car Show and Herne Bay Kent, Weald & Downland Living Museum, Capel Village and Camberley Surrey, Car boot sale Kings Cross, Southern Classics, Pagham on Parade sussex, and Ace cafe has the Police.
South West has Tetbury and Tewksbury on Sunday. West Midlands has Reliant Sabre & Scimitar at Curborough.
The East has Hedingham Castle Essex, Stonham Barns Essex, Hunstanton rally Norfolk, Lincolnshire Poacher, Tewin Hertfordshire, Custom Culture in Essex, Nelson County Car Run, and Brackley Northants.
Scotland has AllFord at Alford Grampian. Wales has the Snowdon run.
Car shows & events coming up this week:–
Event Name: Tatton Park - Passion for Power - Cheshire Start Date: 18 August 2018 End Date: 19 August 2018
Event Description: One of the UK's most popular Classic Car events with over 90 Classic and Performance Car Clubs attending and over 300 private entries. Massive Autojumble and Trade area with 250+ plots. 70 Concours trophies on each show day!! With 12 Club Stand Awards on each day too!
Car Type: All classics Number of Cars Attending: 2000+
Times:9:00am to 4.30pm
Location: Tatton Park nr Knutsford
Area: Cheshire Region: North West
Organisation: Cheshire Auto promotions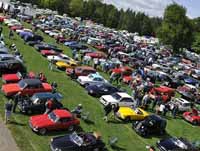 Event Name: Classic car boot sale Kings Cross London Start Date: 18 August 2018 End Date: 19 August 2018
Event Description: The Classic Car Boot Sale takes place in King's Cross, London . The event returns to King's Cross with an expanded offer of classic cars, great shopping, music, dance, walkabout entertainment and street food.
Car Type: All classics Number of Cars Attending: 100+
Times:10 am- 6pm
Location: Kings Cross
Area: London Region: London+South East
Organisation: Vintage Parade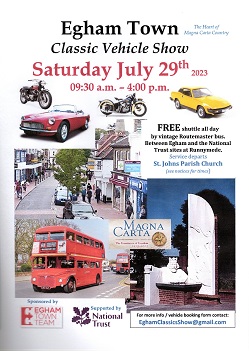 Event Name: Biggin Hill Car Show Kent Start Date: 18 August 2018 End Date: 19 August 2018
Event Description: Biggin Hill Car Show runs each year on site at the Biggin Hill Festival of Flight. The show welcomes cars and bikes of all marques and ages and has raised over £10,000 in its first 3 years for some deserving charities. We welcome you to the best air show in the South East of England on August 18th and 19th and all profits from the car show entry tickets will be donated to charity
Car Type: All classics Number of Cars Attending: 300+
Times: 09.00 to 18 .00
Location: Biggin Hill Airport Main Road Biggin Hill
Area: Kent Region: London+South East
Organisation: Biggin Hill Car Show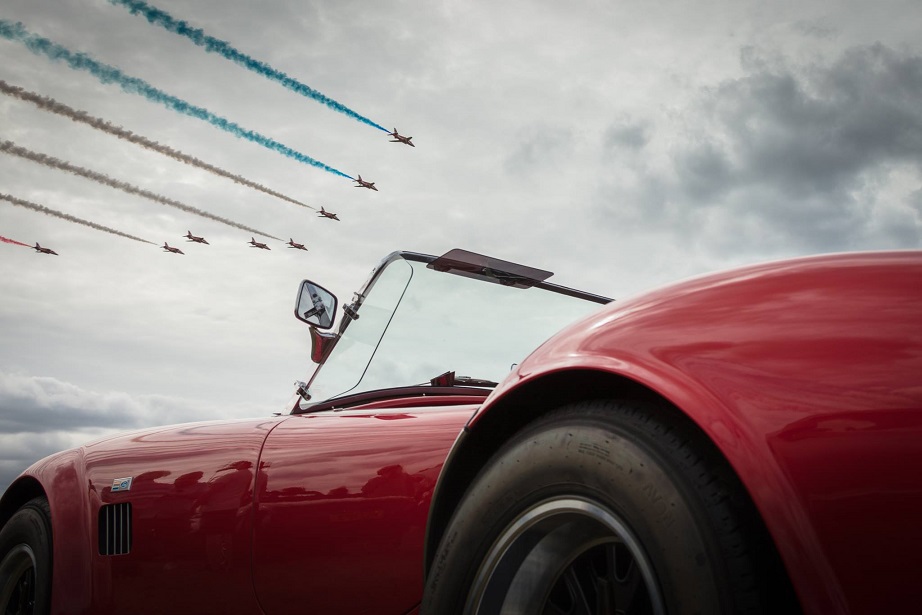 Event Name: Biddenden Kent Tractorfest & Country Fair Start Date: 18 August 2018 End Date: 19 August 2018
Event Description: Tractorfest is so popular because it offers a wonderfully old-fashioned and inexpensive day out for the whole family. In 2018 the show moves to fields beside Woolpack Corner, just outside Biddenden on the road to Tenterden. There will be more space for parking and a larger and improved layout for the activity arenas, vehicle displays, craft and food stalls, and catering outlets. Those attending Tractorfest travel not just from local villages and towns but from throughout Kent and from other counties as well. Visitors take their time looking at the exhibits, enjoying refreshments and watching parades and entertainment in the arenas.
Car Type: All classics Number of Cars Attending: generally between 100-150 cars
Times:10am - 5pm
Location: Woolpack Corner Biddenden
Area: Kent Region: South East
Organisation: Biddenden Tractorfest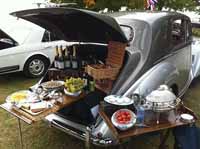 Event Name: Weald & Downland Living Museum steam Rally Sussex Start Date: 18 August 2018 End Date: 19 August 2018
Event Description: Visitors to the Museum's Vintage & Steam show will enjoy all the bustle and excitement of a traditional Steam Festival, with steam engines on display and working around our 40-acre site in the South Downs National Park.
Car Type: All classics Number of Cars Attending: tba
Times:10:30am till 5pm
Location: Weald & Downland Open Air Museum, Singleton
Area: Sussex Region: London+South East
Organisation: Weald & Downland Living Museum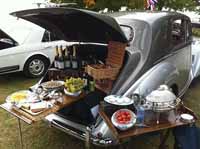 Event Name: Tewksbury classic vehicle Festival Start Date: 19 August 2018 End Date: 19 August 2018
Event Description: Over 1000 classic vehicles will be represented, from the dawn of the motoring era, to pre-war, post-war, American, sports cars to custom cars and hot rods, plus over 200 classic motorcycles. The event, now in its 8th year is the Rotary Clubs' biggest charity annual fundraiser which actively raises thousands of pounds for both national and regional charities. Over £100,000 has been donated since its inception. The Festival features live vintage entertainment courtesy of the Hayward Sisters, (New for 2018) Lindy Hop dance demonstrations, plus 110 quality trade stands, autojumble and a wide selection of onsite catering. Its a great value family day out, whilst raising vital money for great causes! Due to the popularity of the event, pre-booking is now advisable to guarantee a space for display vehicles. Bookings are now actively being taken for display vehicles.
Car Type: All classics Number of Cars Attending: 800 expected
Times:Starting at 11.00
Location: Tewkesbury School Ashchurch Rd Tewkesbury
Area: Gloucestershire Region: South West
Organisation: Rotary Club of Tewkesbury

Event Name: Wervik (Belgium) 17th oldtimer meeting Start Date: 19 August 2018 End Date: 19 August 2018
Event Description: The local classic car club of Wervik(Belgium) proudly invites you to his 18th International Oldtimer Meeting This event is considered as the largest free classic car & oldtimer meeting in Belgium and northern France.
Car Type: All classics Number of Cars Attending: 700ish
Times: 7:00 to 19:00
Location: Oosthove city park and surroundings in Wervik
Area: Belgium Region:
Organisation: W.O.L. Belgium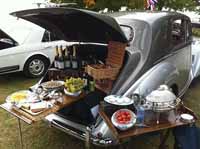 Event Name: Pagham on Parade Start Date: 19 August 2018 End Date: 19 August 2018
Event Description: Display of classic cars, motor cycles, commercial and military vehicles. Childrens' period fun fair rides and playground Arena events - steel band, dog show, live music and more! Indoor and outdoor stalls, craft and collectibles Refreshments, BAR and BBQ, teas, coffees, ices FREE ENTRY for vehicles and spectators! Vehicle Entry Forms from PC website: http://www.paghamparishcouncil.gov.uk email paghampc@gmail.com or Phone 01243 266424
Car Type: All classics Number of Cars Attending: 100+cars
Times:11:00am to 4:00pm
Location: Pagham Village Hall Pagham Road, Pagham
Area: Sussex Region: London+South East
Organisation: Pagham Parish Council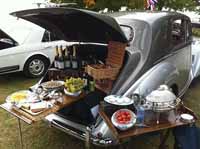 Event Name: Southern Classics Car Show Sussex Start Date: 19 August 2018 End Date: 19 August 2018
Event Description: Worthing Rugby Club Classic vehicle show open to all multi marque vehicles and classic vehicle enthusiasts. Autojumble on site. Refreshments on site.
Car Type: All classics Number of Cars Attending: 200+ cars
Times:Show starts at 08:30am and finishes at 4.00pm.
Location: Worthing Rugby Club, Angmerin
Area: Sussex Region: London+South East
Organisation: Southern Classics Society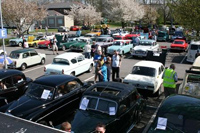 Event Name: Classic + Vintage Car Show Hedingham Castle Essex Start Date: 19 August 2018 End Date: 19 August 2018
Event Description: A great day out in the company of some interesting, beautiful and strange vehicles – and their owners! And if you have a classic of your own, bring it along for free admission! (Pre-registration essential)! We'll have food vendors and the Castle Bar, the Keep will be open and there some wonderful walks in the grounds. It's not just a great classic and vintage car show, it's a great day out for all the family!
Car Type: All classics Number of Cars Attending: Sufficient
Times:10am - 3pm (Exhibitors before 10am)
Location: Hedingham Castle
Area: Essex Region: East
Organisation: Hedingham Castle