All UK Classic and Vintage Car Shows - "Over a million website visitors per year!"
The second November weekend (10th to12th) has one major event which is the Lancaster Classic at the NEC!
We would lke to express our sadness and condolences on the injuries on the London to Brighton on Sunday.
We have rolled over into 2018, and started the mind blowing task of loading your 2018 shows. 200 events listed so far for 2018 - but that leaves over 1,000+ shows to go! Please have a look at the Editors Blog to see how you can help us.
Car shows & events coming up this week:–
Event Name: Vintage Vehicle Auction Perth Scotland Start Date: 25 November 2017 End Date: 25 November 2017
Event Description: Vintage Vehicle Auction Perth Scotland.
Car Type: All classics Number of Cars Attending:
Times:from 10:00 am
Location: Errol Airfield Perth
Area: Scotland Region: Scotland
Organisation: Morris Leslie


Event Name: Malvern Drive-In Classic Car & Bike Autojumble Start Date: 26 November 2017 End Date: 26 November 2017
Event Description: Malvern Drive-In Classic Car & Bike Autojumble Severn Hall & Outside, Three Counties Showground, Malvern
Car Type: All classics Number of Cars Attending:
Times:10.00-17.00
Location: Three Counties Showground, Malvern
Area: Worcestershire Region: West Midlands
Organisation: Classic Shows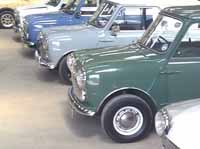 Event Name: Huddersfield Autojumble Start Date: 26 November 2017 End Date: 26 November 2017
Event Description: OLD MARKET BUILDING, BROOK STREET, HUDDERSFIELD NEXT TO TESCOS - SIGNED - HD1 1RG
Car Type: All classics Number of Cars Attending:
Times:
Location: Brook St Huddesrfield
Area: Yorkshire Region: North East
Organisation: Phoenix Fairs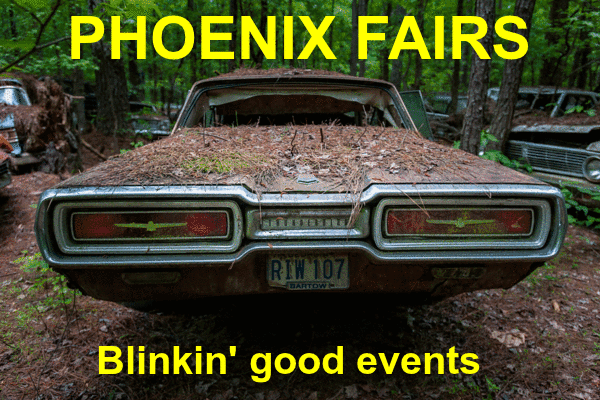 Event Name: Classics on the Quay Southampton Start Date: 26 November 2017 End Date: 26 November 2017
Event Description: Classics on the Quay Shamrock Quay Marina Southampton - An exciting monthly Car Show based at Shamrock Quay Marina at Southampton Attracting Classic Cars 1990 and older plus Supercars, American cars, Motorbikes and Scooters of any age Visitors can relax in our 255 berth marina accommodating upto 90ft in length yachts and Motor Boats in the on-site : Restaurant - Driver and passenger can take advantage of a special 10% Discount for Breakfast and refreshments. Our CLASSICs on the Quay resident band will be providing entertainment whilst you view fine examples of yesteryears motoring Southamptons petrol fuelled event
Car Type: All classics Number of Cars Attending: 100 - 170
Times:10.30 am to 3.30
Location: Shamrock Quay
Area: Hampshire Region: London+South East
Organisation: Classics on the Quay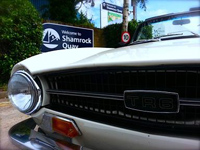 Event Name: Great British Land Rover Show Start Date: 26 November 2017 End Date: 26 November 2017
Event Description: After a very successful first year, we're delighted to announce that the Great British Land Rover Show will be back for itsfourth run at a brand new venue in the form of Stoneleigh Park near Coventry. Sponsored once again by the brilliant Bearmach, the show is set to be bigger, better and more laden with Landys than ever before!
Car Type: Rover Number of Cars Attending: TBC
Times:10:00am to 4pm
Location: Stoneleigh Park near Coventry.
Area: Warwickshire Region: West Midlands
Organisation: Assignment Media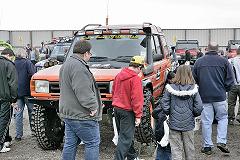 Event Name: 120th De Dion Motor Tricycle Races Brooklands Start Date: 29 November 2017 End Date: 29 November 2017
Event Description: On this day in 1897, the very first British motor races took place when the Motor Car Club, as a first anniversary celebration of their Emancipation Run from London to Brighton, organised a series of races for the De Dion Bouton motor tricycles on the quarter mile oval cycle track at Sheen House, Richmond Park. The 120th anniversary of these first of all British motor races is to be commemorated on the exact same date this year - which will fall on a Wednesday.
Car Type: De Dion tricycles Number of Cars Attending: Around a dozen
Times:practice and fettling in the morning….
Location: Brooklands Museum
Area: Surrey Region: London+South East
Organisation: Willow Brook Farm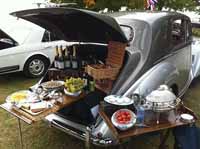 Event Name: Start Date: 01 December 2017 End Date: 01 December 2017
Event Description: **** Please note that events following this one do not yet have 2017 dates ******
Car Type: Number of Cars Attending:
Times:
Location:
Area: Region:
Organisation: Classic Car Driving

Event Name: The Christmas Cracker at Manchester Start Date: 02 December 2017 End Date: 03 December 2017
Event Description: The Christmas Cracker at Manchester Museum of Transport
Car Type: All classics Number of Cars Attending:
Times:
Location: Museum of Transport, Cheetham Hill
Area: Manchester Region: North West
Organisation: Greater Manchester Transport Society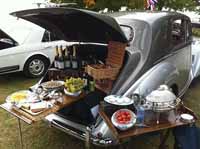 Event Name: Ace Cafe classic mini meet Start Date: 07 December 2017 End Date: 07 December 2017
Event Description: *** No confirmed 2018 information yet*** The monthly Mod n' Mini Night (is all classic Minis) - 1st Thursday of the month at the Ace café
Car Type: Mini Number of Cars Attending: max 50 medium sized vehicles
Times:18:00 to 23:00pm
Location: Ace cafe north Circular Rd
Area: London Region: London+South East
Organisation: Ace Cafe London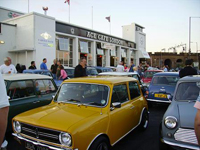 Event Name: LE JOG Start Date: 08 December 2017 End Date: 12 December 2017
Event Description: The Land's End to John O'Groats Reliability Trial and Touring Trial. The 2016 LE JOG once more lived up to its reputation as one of the most demanding but satisfying events to compete on in Europe.
Car Type: All classics Number of Cars Attending: See Hero web site for entry list
Times:
Location: Lands End to John O'Groats
Area: Most Region: South West
Organisation: HERO